In the last days I have crossed Femundsmarka and Sylan, a trip which took me across the border and into Sweden.
From Jonasvollen I took the ferry MS Fæmund II that brought me across the lake Femunden to Revlingen and right into Femundsmarka. Below the treeline Femundsmarka presented itself as a clear forest of warped pine trees whose ground was cluttered with a myriad of stones and boulders. Inbetween countless streams and lakes were finding there way.
There are badgers, bears, eagles and even some musk oxes living in Femundsmarka. I did not see any of them. What I did see were lots of reindeers. One night my campsite was situated right beside a reindeer track and I could watch them pass by in a 5 meters distance hidden from inside the tent 🙂
When I entered Sweden the trails became comparably easy to go. That together with a decreasing weight of my backpack enabled me to walk quite far every day. The most obvious difference between Femundsmarka and Sylan is that Sylan – apart from some exceptions – lacks all the stones and boulders and thus presents itself as a hilly landscape covered by grass and heather. Inbetween different mountain massifs like Predikstolen, Helagsfjället and Sylarna rise, providing majestic views.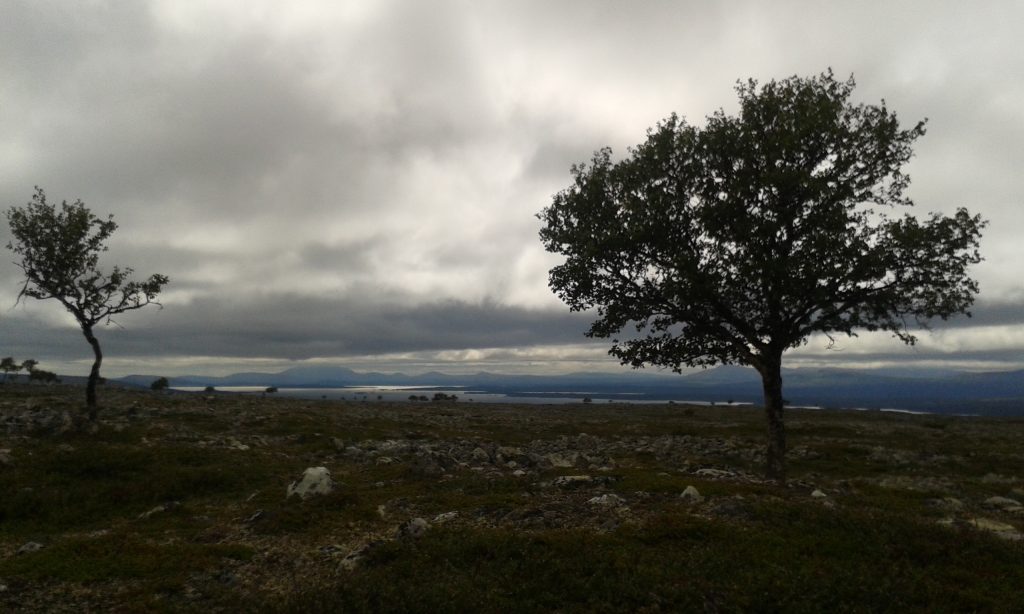 After the long walks of the past two days I treated myself with stays in the swedish hiking cabins of STF although they are really expensive (460 SEK for a night in a 14-bed-dorm – what the f… !?).
Today I arrived in Storlien were I refreshed my food provisions and picked up the 3rd parcel with new maps etc. Up to now everything went well with the parcels and I would like to thank Xin in Oslo for sending the parcels in Norway and my parents and Toni for sending the parcel to Sweden! In the evening I met my friend Björn and his girlfriend Laura who will join me for the next couple of days.