Hey folks,
sorry that I did not upload pictures with my last post. Actually I tried really hard but the internet connection in the mountains was just to slow.
Now I am sitting in the public library in Otta and thus had the possibility to update they google photos album 🙂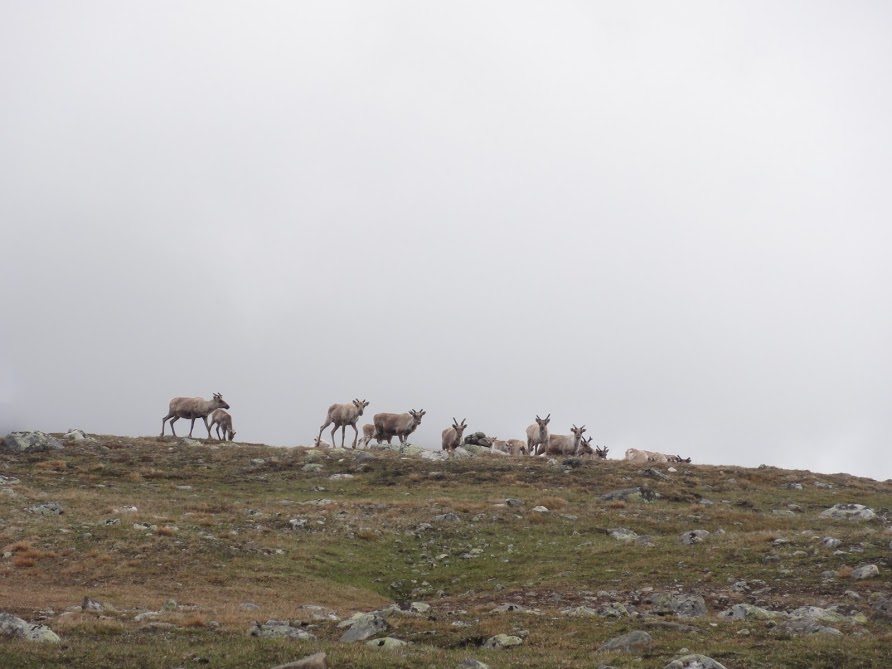 In the last weeks I came through a variety of different landscapes: On my way to Finse I had a spectacular view on a side branch of the Hardangerjøkulen glacier. Around Finse there was still a substantial amount of snow – back to winter once more 🙂 The city itself was still deserted, because the winter season had ended and the summer season had not yet begun.
From Finse I entered Skarvheimen. Although it is a mountainous landscape at a comparable altitude with Setesdalsheiane, the character of the landscape is quite different. The valleys are more spacious and not that steep. In Skarvheimen I had some interesting encounters. In one valley I met Ivar, a teacher who had used the beginning of his holidays for a multiple day trip in the surroundings of Iungdalshytta. He had set up his tent there and I joined him at this campsite for a nice evening, talking about anything and everything. On the next day he returned home and left me his remaining provisions. Tusen takk for det!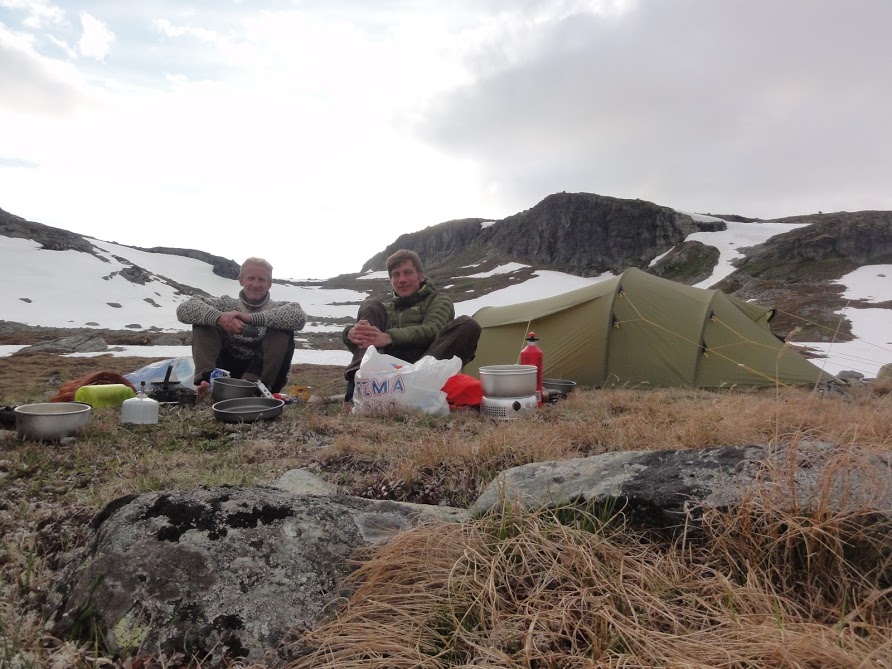 The day after I met a Swede around noon who had started his hike in Trondheim and was on his way to Teneriffa. In the evening I met Oliver from Osnabrueck who is also going Norge på langs. Seems that there is quite a bunch of long distance travellers out there 🙂 I enjoyed his company on the next days hike to Tyinkrysset, where he had a resting day while I fetched my sister Maxie who joined me for the next stage in Jotunheimen. Who knows – maybe we will meet again on the way, would be nice!
After the first weeks where I hardly met any people, humming Jotunheimen was almost an overdose of people. I enjoyed some nice hiking days here together with my sister that took us along the lake Gjende to the No. 1 attraction, the walk across Besseggen. Maxie had brought a lot of food and took good care of me during the hike. Unfortunately, the weather was changeable in this time and we went through some rain.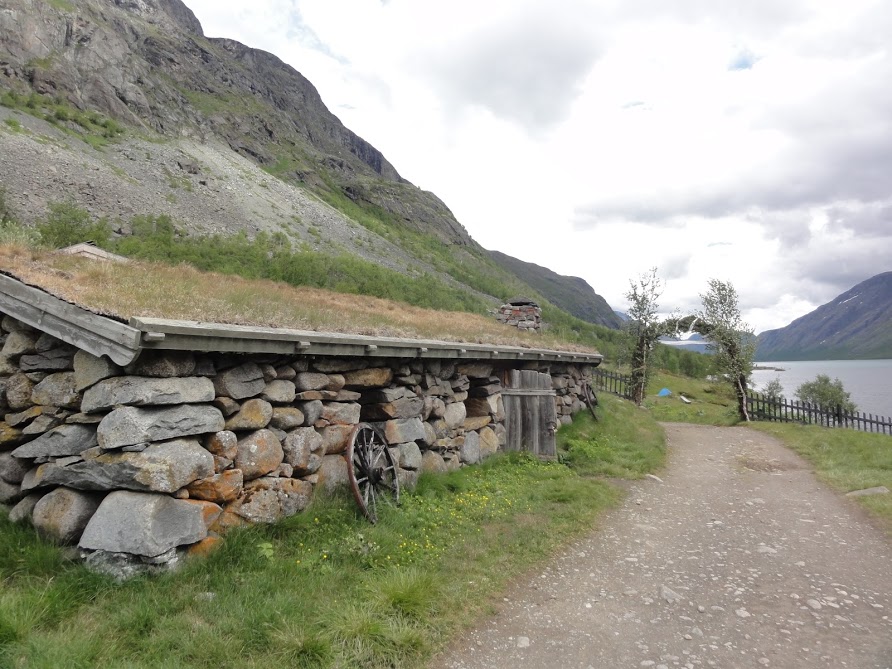 From Jotunheimen I have followed the road to Otta for the last two days, passing by the river Sjoa which seems to be a popular rafting spot and meeting several other long distance travellers again: a northern Norwegian couple who is cycling NPL, a Belgian woman who started her journey in Vilnius, cycling along the Gulf of Bothnia and via Finland to the North Cape. Now she was on her way southwards, first to Oslo and thereafter to Belgium. Yesterday I met Anna from Switzerland who started her NPL trip in the north in April.
Tonight a friend of mine, Reyk, will arrive and tomorrow we will enter Rondane national park together.